Available NOW on DVD "Zipper" Coney Island's Last Wild Ride – A story about greed, politics and the the battle over a ZIPPER, an American cultural icon. Get your limited copy NOW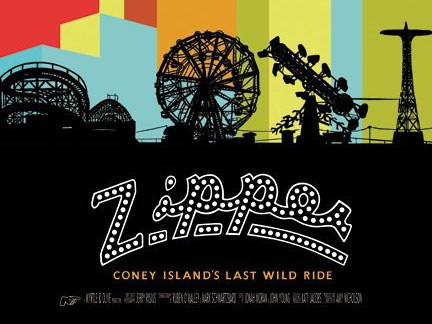 2 Responses to "Available NOW on DVD "Zipper" Coney Island's Last Wild Ride – A story about greed, politics and the the battle over a ZIPPER, an American cultural icon. Get your limited copy NOW"
a modern classic, one of my all time favourite rides. wish it ran at the original speed!

jeremy dangerhouse - May 2nd, 2017 at 3:22 am

OMG!! The Zipper is my all-time favorite flat ride! All-time fave!! A carnival is not a carnival and is not complete without it!! Another fave is The Cobra which I've not seen on the east coast for some time. I absolutely love carnivals and theme parks..love aggressive rides (duh! lol) and roller coasters.
Leave a comment